ShadeCrest: A Gaming Community
I meant to start this thread with 2 weeks notice, but then the latest snapshot bumped up the planned release to July 18th. Oh boy.
First off, this is not a repeat of the
Survival Reimagined thread
. That contains changes to mechanics and server settings, this will cover the process of updating to 1.13. Plus I need to make a poll so I need a new thread.
So that poll; should we fully reset the server. This would mean wiping mcMMO, money, chest locks, and inventories, as well as archiving the old map on day 1. Well day "as-soon-as-we-can". Why is this a good idea? Our current map has been active for a very long time, approaching 3 years, and most players have reached a point of boredom with MineCraft after doing everything. There is a solid number of older players planning on returning for 1.13 with the expectation of a reset. Along with that, the planned changes (read:...
I updated a plugin.
That might not sound "update thread" worthy, but observe:
New Items

Lucky Rabbit's Foot
Uncanny luck in near-death scenarios. If 3 or fewer extra hearts would have saved you from damage, the Lucky Rabbit's Foot is consumed and you are left with a half heart.​
Arrow of Exploration
An ender pearl AND an arrow! Teleport with greater precision, distance, and speed using an Arrow of Exploration.​
Totem of Resurrection
And to the Reaper, we say: "Not today!" The Totem of Resurrection will operate in any inventory slot and prevent death from even the most fatal blows. Except the void.​
New Recipes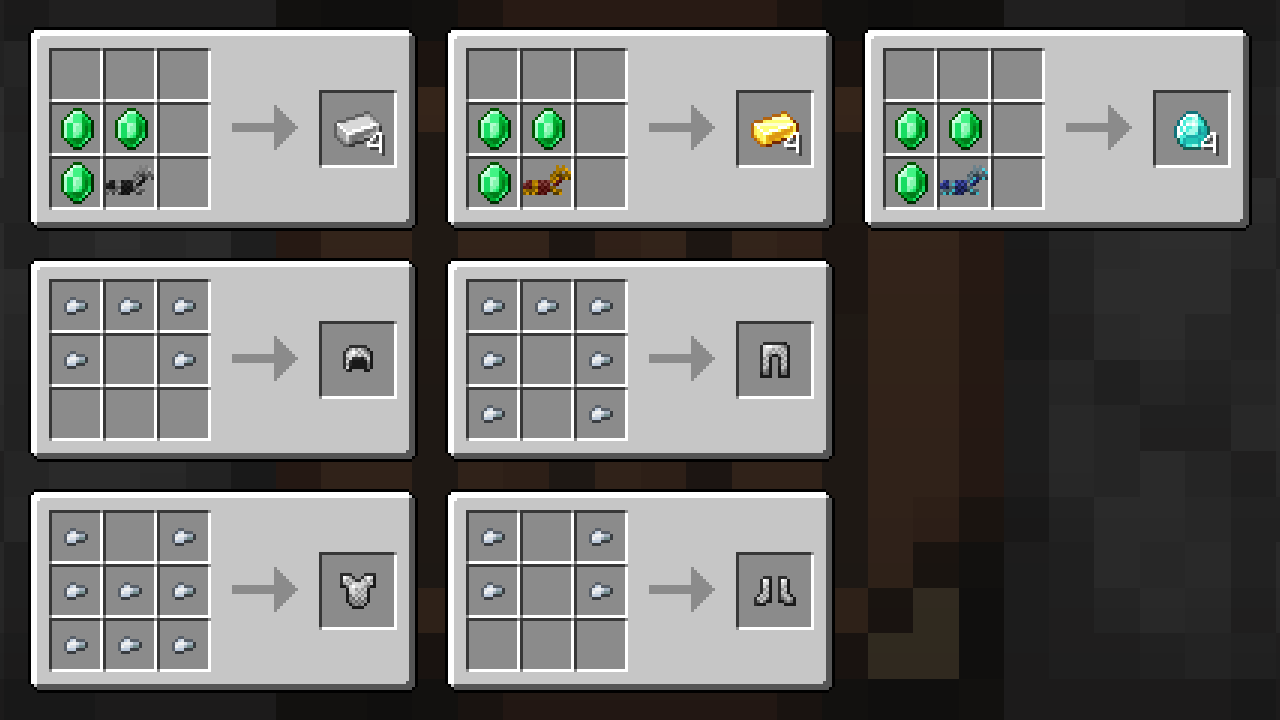 New Mechanics

Leather armor
Leather armor increases the invulnerability timer after being hit.
​
Chainmail armor
The...​
Consistent updates just don't work for me clearly, but things have been changed and they're worth a mention.
Website
I've reorganized the forums a bit to make things easier to navigate. I've also made some previously hidden categories visible under the "Archive" section. There's no reason to post in them, but there's also no harm in reading through old posts.
The
town page
is live again! You can view town stats online, including members, assistants, and town taxes. Each town can have a 500x300 custom image displayed on the site. All you need to do is post a 500x300 image in a thread about your town and tag
ezeiger92
(me). If you don't provide an image, a random one is selected from a set I took from spawn.
Related to this, the town page,
dynmap
,
mcstats page
, and...
Saturday, February 17 - 11am PST, 2pm EST, 7pm GMT, 8pm CET
*Sunday, February 18 5am AEST (sorry Australia)​
Valentine's Day themed glass cage!
Items will generally be red/pink/white themed with lots of charcoal for ez's black, black heart. We'll also have some higher level and very unique items hidden away in the chests. Please feel free to join us!
(For new folks: Glass cage is a giant cube made of glass blocks and chests. You may use any tools you have on hand to break the glass and you get to keep anything you find in the chests. The chest might be empty, it might be holding a stick or a beacon, or multiple items!)
*edited to add Australian time zone
I've been busy off-server, so this is a small update BUT I'M MAKING IT ANYWAY.

Summary:
General - Hacked account

Survival - QuestWorld bug fixes

Survival - January auctions announcement
Wiki - Added McMMO treasures
General - Hacked account
Yesterday we had an issue where someone got access to CyberVic's account, and tried to mess with the site. We caught it within 2 hours and were able to fix the damage without too much effort. There is no reason to believe that any passwords were compromised, though it's possible the hacker was able to view some email addresses. Not the end of the world.
It's a good idea to periodically change your passwords (and not use the same one across multiple sites,) so if you haven't done that recently I'd recommend it.
Survival - QuestWorld bug fixes
A number of players (well, at least two) have complained about quest books not updating when you submit items, which is super annoying. The plugin has...
2x combo thread!

Summary:
Survival - Plugin updates

Survival - /Color VIP perk
Survival - ClockStopper update

Survival - New player experience

Survival - /Wild portals
Survival - Plugin updates
Sleeplite, Handytools, and QuestWorld have all been updated to fix bugs and make things work better. McMMO's drops have been adjusted to actually match the thread from last week, a few things weren't quite right in the config.
Survival - /Color VIP perk
VIP III+ can use /color while holding leather armor to set it to any color! It's still WIP and gives very little feedback, but it functions.
Usage:
/color reset - Return to default leather color
/color <r> <g> <b> - Set the color. R, g, and b are numbers in the range 0-255.​
Survival - ClockStopper update
This is now only available to VIP I+, and offers previews for morning, midday, evening, dusk, midnight, and dawn. There is no more reset option, the time will...