ShadeCrest: A Gaming Community
Use mc.shadecrest.com to join, as usual.

If you are using an older client (1.12.x) you will get kicked over to creative. Probably. Just use 1.13.
A single week between news posts? Blasphemy.

Hello again guys, I bring you news of an impending ShadeCrest 1.13! We are going ahead with a Friday August 3rd release, and will add in missing elements over the next 2-3 weeks. The target time is around 4pm EST, though that may shift by an hour or two.
While last week's thread covered our progress, this one will cover things you should know heading into the update.

Survival 1.12.2 ends Thursday
We will be shutting down the 1.12.2 server for the last time on Thursday in order to prepare the 1.13 update. At that time, all data will be archived and preserved for future reference (the potential of spectating our old map comes to mind.)

The end of Creative
There are no staff around to update Creative's plugins, and as such Creative cannot update to 1.13. Rather than keep around an unused, outdated server, we will shut it down indefinitely. "Press 'F' to Pay Respects."
...
Hey there guys! As you know, Minecraft 1.13 (Update Aquatic) has been out for a week now, but it's still not on survival! It's the least I can do to make an update post about our progress and expected release.

So slow!
Previous updates have had minor changes to underlying Minecraft code, making Bukkit updates very fast and breaking very few plugins. The changes in 1.13 are absolutely massive, and required large-scale API replacements. As such, the SpigotMC team released the first Bukkit build only 3 days ago. In addition, the API is still missing features and contains bugs, meaning that while running Bukkit 1.13 may be stable, plugins may not work as expected. The brand new API also means many old plugins need an update. The more a plugin relies on blocks and materials, the more work it needs to update.

Plugins?
I can think of a few plugins that are required for the server and use blocks/materials extensively: ChestShop, LWC, and (oh...
Edit: We've updated survival to 1.13, so the vanilla server has been shut down!
Original post:
I meant to start this thread with 2 weeks notice, but then the latest snapshot bumped up the planned release to July 18th. Oh boy.
First off, this is not a repeat of the
Survival Reimagined thread
. That contains changes to mechanics and server settings, this will cover the process of updating to 1.13. Plus I need to make a poll so I need a new thread.
So that poll; should we fully reset the server. This would mean wiping mcMMO, money, chest locks, and inventories, as well as archiving the old map on day 1. Well day "as-soon-as-we-can". Why is this a good idea? Our current map has been active for a very long time, approaching 3 years, and most players have reached a point of boredom with MineCraft after doing everything. There is a solid number of older players planning on returning for 1.13 with the expectation of a reset. Along with that, the planned changes (read:...
I updated a plugin.
That might not sound "update thread" worthy, but observe:
New Items

Lucky Rabbit's Foot
Uncanny luck in near-death scenarios. If 3 or fewer extra hearts would have saved you from damage, the Lucky Rabbit's Foot is consumed and you are left with a half heart.​
Arrow of Exploration
An ender pearl AND an arrow! Teleport with greater precision, distance, and speed using an Arrow of Exploration.​
Totem of Resurrection
And to the Reaper, we say: "Not today!" The Totem of Resurrection will operate in any inventory slot and prevent death from even the most fatal blows. Except the void.​
New Recipes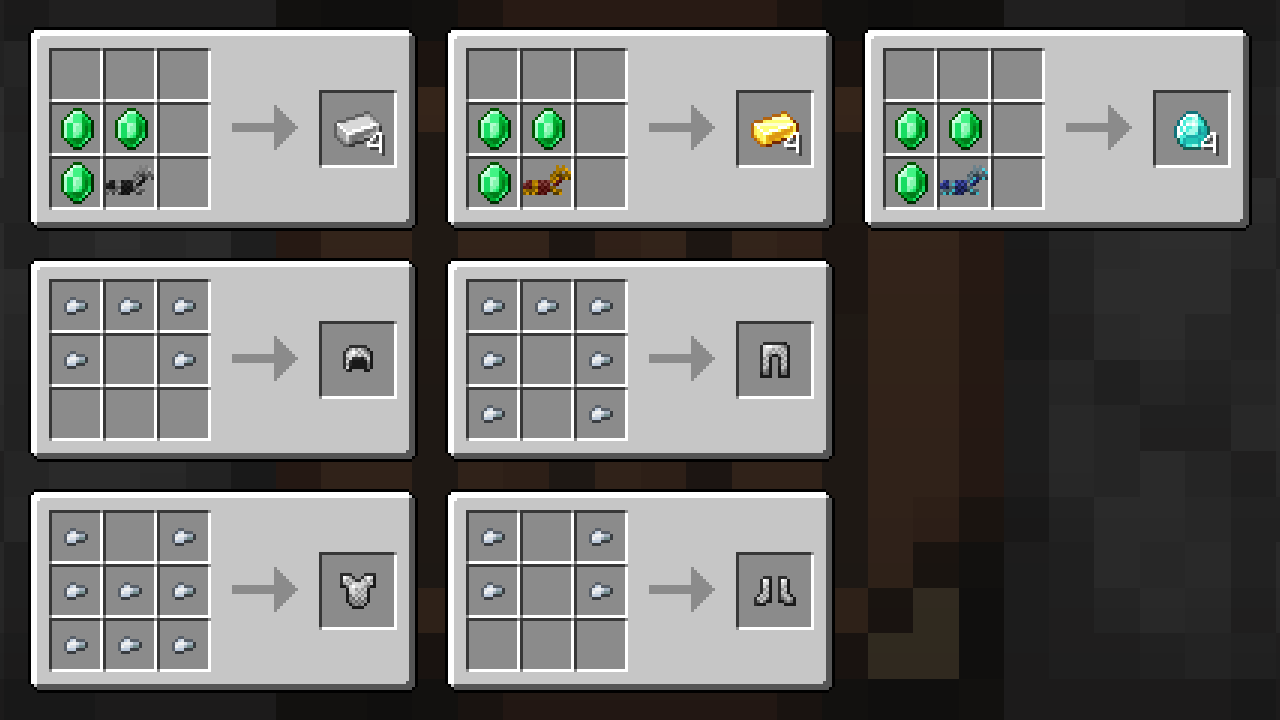 New Mechanics

Leather armor
Leather armor increases the invulnerability timer after being hit.
​
Chainmail armor
The...​